Embossed Rolling Pin
$34.50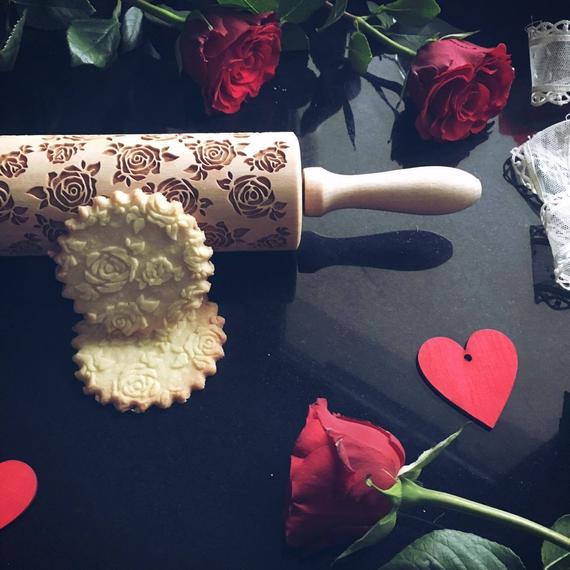 Our embossed rolling rolling pins are made from 100% pure high-grade solid beech wood. They are 100% food-safe and free of BPA or any other toxic preservatives. We've worked hard to ensure that our rolling pins are sourced from the highest-quality beech wood, and we pay meticulous attention to every detail at each stage of production. 
Each of our embossed rolling pins starts with a piece of natural beech wood. We lovingly carve each piece of wood into shape before using a high-precision laser to carefully engrave the detailed decorative pattern onto the rolling pin.

These beautiful rolling pins are also perfect for more than just cookies and pies. Use your new rolling pins for cakes and other sweets or for savory items like homemade noodles or pasta! You can also use our rolling pins to work with clay and other art mediums. Imagine being able to easily give your pottery a beautiful decorative texture in seconds!

All rolling pins are 17.5 inches in length (including the handles), which is the traditional size of rolling pins. The patterned portion of the rolling pin (excluding the handles) is 9.5 inches in length. This size produces a large engraving pattern making it very versatile for all your baking needs. The rolling pin is 2 inches in diameter and weighs approximately 10 ounces.
Because each piece of wood is natural and unique, and because our rolling pins are made by hand, there may be slight differences in color, size, and pattern, as well as slight imperfections which add to the character of the item without affecting its quality or beauty.